HERSHEY — Avante McKenzie didn't care that they weren't moving. What was important to the powerful Aliquippa 5-foot-6, 190-pound senior tailback was that he was moving in his cut-off hoodie, dodging trash cans in the snow in his back yard last week, while imagining them as Middletown tacklers trying to get him.
The trash cans may have had a better chance of stopping McKenzie, who missed the Quips' state semifinal game last week against Sharon and wasn't able to practice until Thursday healing from a painful left shoulder injury that required him to wear a brace.
The underlying theme was to "bring it back home," even though it had been missing for 15 years.
The last time Aliquippa won a PIAA state football title was when NFL star Darrelle Revis scored five touchdowns in three different ways in 2003, leading the Quips from behind to beat Northern Lehigh.
McKenzie was familiar with the legend—and became one running all over Middletown to produce a Revis-like performance, scoring 4 touchdowns for 198 yards on 22 carries in a 35-0 romp in the PIAA 3A state championship.
"I've been crying lately, I'm not even going to lie," McKenzie admitted. "I knew this was coming to an end, and I was going to do everything I could be out on that field with my team. Missing [the Sharon state semifinal] made me appreciate this more.
"Just being out here the last game, it kind of hurt. They were tears of joy. Our goal is always to get here and got here now and we got the 'W.' I wasn't worried whether or not I would play. I felt it in the first quarter. I'm in pain now, and I don't care, it's worth the pain.
"I didn't practice all week. I was in my back yard making cuts in between garbage cans. Sometimes you have to fight through it."
Aliquippa finished its season at 14-1 and improved to 3-4 in state championship games, while Middletown (14-2) lost in the 3A state title game for the third-straight year, despite 146 yards rushing from junior tailback Jose Lopez.
Aliquippa opened what had been a close game in the third quarter when McKenzie cracked it up by scoring his second and third touchdowns on runs of 35 and 1 yard, going up 21-0 with 1:12 left in the third quarter. McKenzie added his fourth score on an 80-yard romp with 11:38 to play—which put the game out of reach for Middletown (14-2).
At halftime, Aliquippa led 7-0 and could have led by more, but the Quips kept tripping over themselves. They turned the ball over three times, twice on interceptions by Middletown's Lamar Ventura and Joseph Trayvon, and a fumble recovery by Antonio Bryant with 9:53 left in the half.
If not for Gevod Tyson's pass deflection in the end zone on a pass intended for Ventura, the game could have very well been tied going into intermission. Tyson was huge in the first half, with two tackles for losses and finishing with a team-high eight tackles and three total tackles for losses for minus-19 yards.
The best chance to score for Middletown was the product of the Bryant fumble recovery and 18-yard return, which placed the ball at the Aliquippa 16. But Middletown was only able to budge six yards more, partly due to a nice play by Tyson. When Middletown quarterback Scott Ash looked for Ventura in the end zone on fourth-and-four with around 8:00 left in the half, Tyson ran at Ventura, which is allowed at the high school level, and the pass flicked off the back of Tyson's outstretched hands.
Blue Raiders squandered another scoring opportunity with a missed Avery Williams 30-yard field goal attempt on the last play of the half.
Middletown was very one-dimensional, picking up a paltry 29 yards passing and 139 on the ground. Each time the Blue Raiders would appear to get something going, they would sabotage themselves. On Middletown's opening drive, the Blue Raiders were hurt with a 10-yard holding call and a 5-yard substitution infraction.
Middletown was only able to muster up eight first downs—one in the second half and 168 yards of total offense over 47 plays, averaging 3.57 yards a play. In contrast, Aliquippa pounded Middletown for 410 total yards from scrimmage, 240 of which came on the ground, over 70 plays, averaging 5.86 yards a play.
"This belonged to us," McKenzie said, referring to the state title. "It is coming back home."
| | | | | | |
| --- | --- | --- | --- | --- | --- |
| Saturday, December 08, 2018 | 1 | 2 | 3 | 4 | Final |
| Middletown | 0 | 0 | 0 | 0 | 0 |
| Aliquippa | 7 | 0 | 14 | 14 | 35 |
1st Quarter
AQ – Avante McKenzie 5-yard TD run (Daniel Elmore kick) 1:24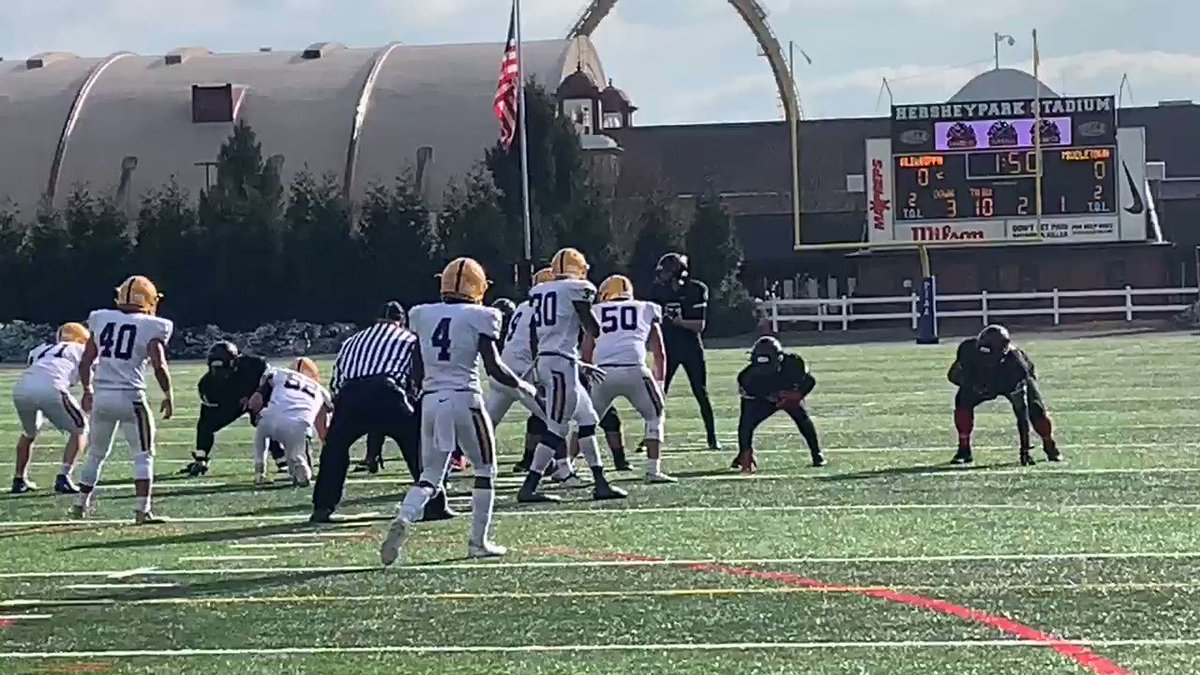 Aliquippa's @UnderRatedGoat 5-yard TD run @EverythingQuip
See EasternPAFootball's other TweetsTwitter Ads info and privacy
3rd Quarter
AQ – Avante McKenzie 35-yard TD run (Daniel Elmore kick) 6:40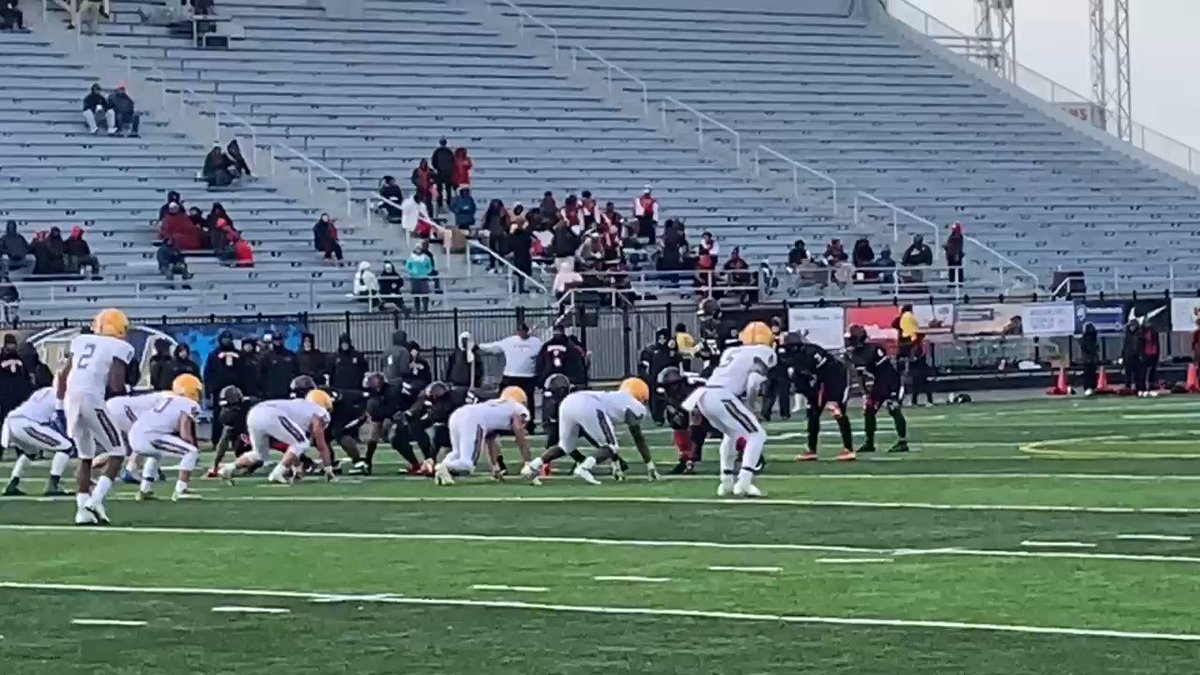 Aliquippa's @UnderRatedGoat 35-yard TD run @EverythingQuip
See EasternPAFootball's other TweetsTwitter Ads info and privacy
AQ – Avante McKenzie 1-yard TD run (Daniel Elmore kick) 1:12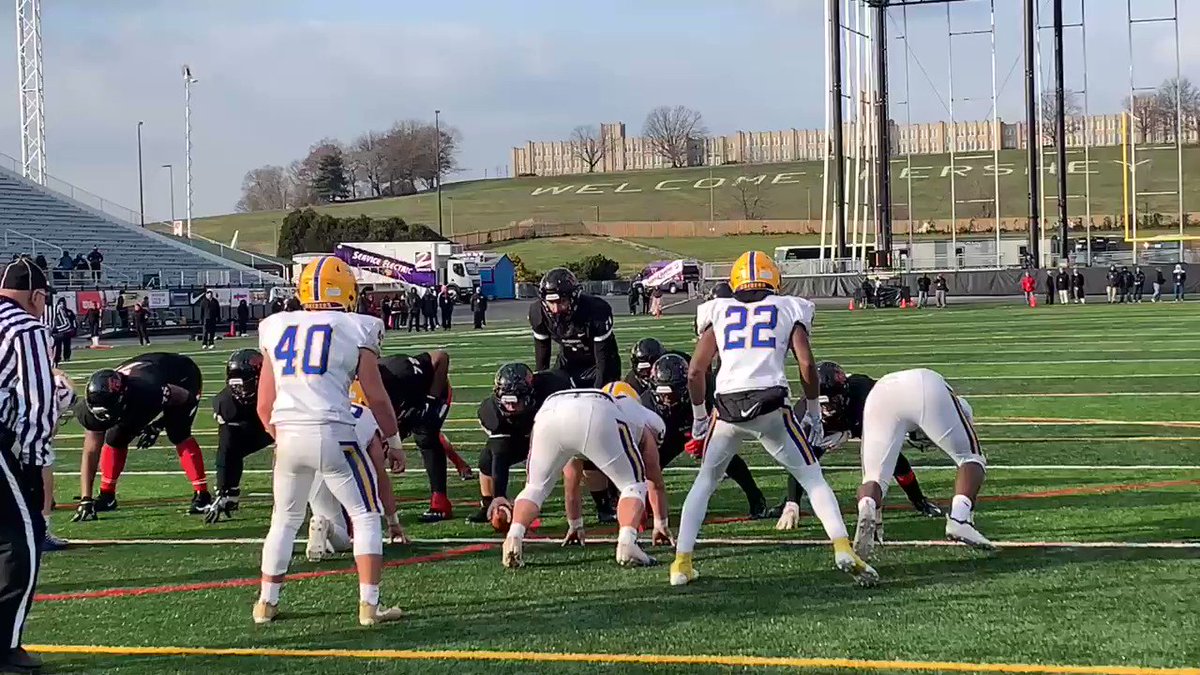 Aliquippa's @UnderRatedGoat 1-yard TD run @EverythingQuip
See EasternPAFootball's other TweetsTwitter Ads info and privacy
4th Quarter
AQ – Avante McKenzie 80-yard TD run (Daniel Elmore kick) 11:38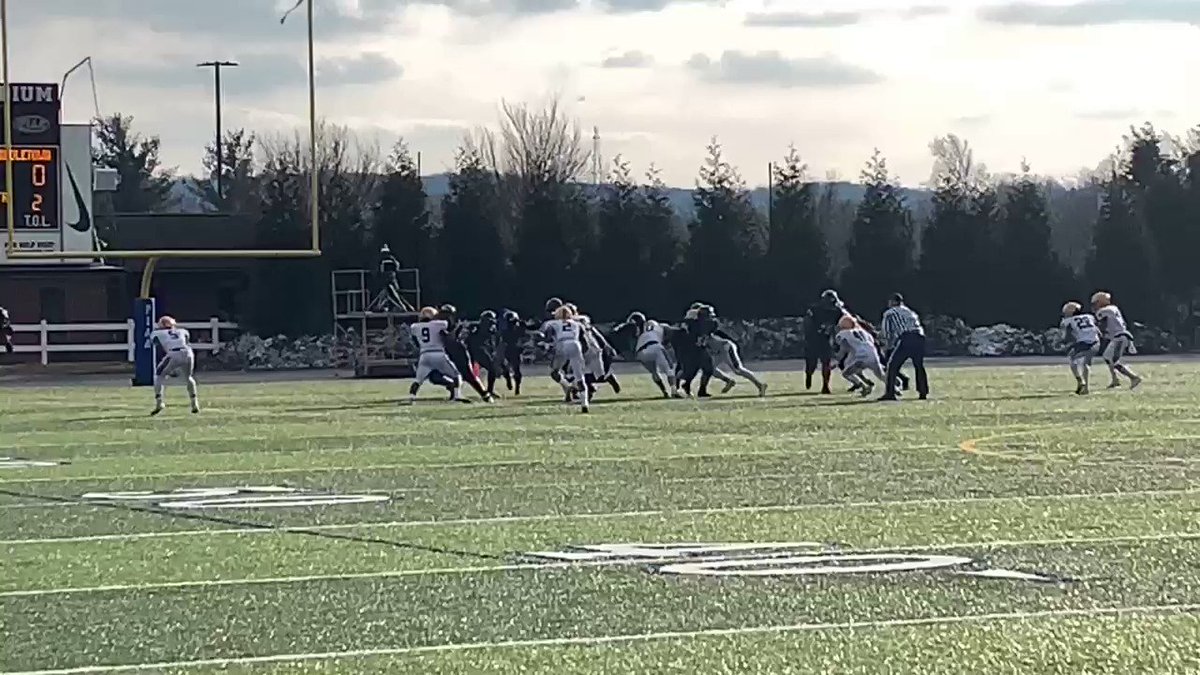 Aliquippa's @UnderRatedGoat 80-yard TD run @EverythingQuip
See EasternPAFootball's other TweetsTwitter Ads info and privacy
AQ – Gevod Tyson 8-yard TD pass from Eli Kosanovich (Daniel Elmore kick) 7:43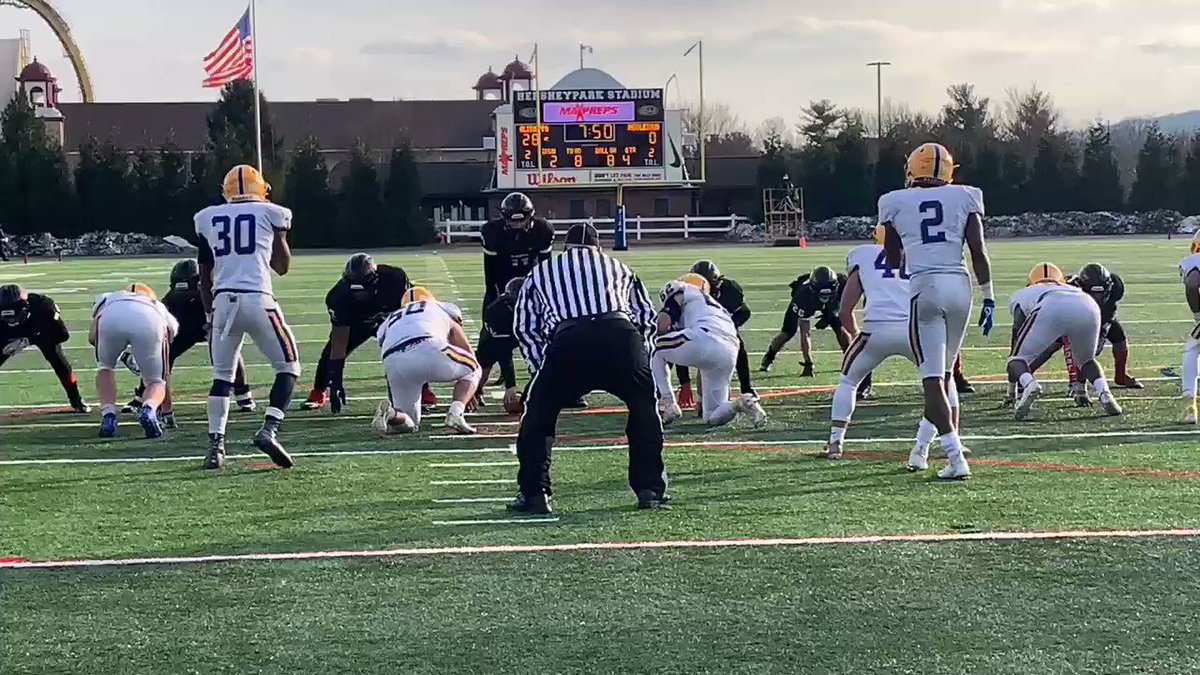 Aliquippa's @voddy24 8-yard TD pass from @Eliquip2 @EverythingQuip
See EasternPAFootball's other TweetsTwitter Ads info and privacy
Follow EasternPAFootball.com on Twitter @EPAFootball