Has your school recently purchased and installed an outdoor Hudl Focus camera and don't want to be stuck with Hudl Sideline for sideline replay? Well you're in luck, because GameStrat is currently the only sideline replay system, other than Hudl Sideline, that is fully compatible with Hudl Focus.
Whether you're already using GameStrat for sideline replay or are considering making the switch from Hudl Sideline, it's extremely easy to get Hudl Focus to connect and get working with GameStrat.
All it takes is one simple ethernet connection from the back of the Hudl Focus camera's accessory port into the GameStrat network and boom, you're good to go.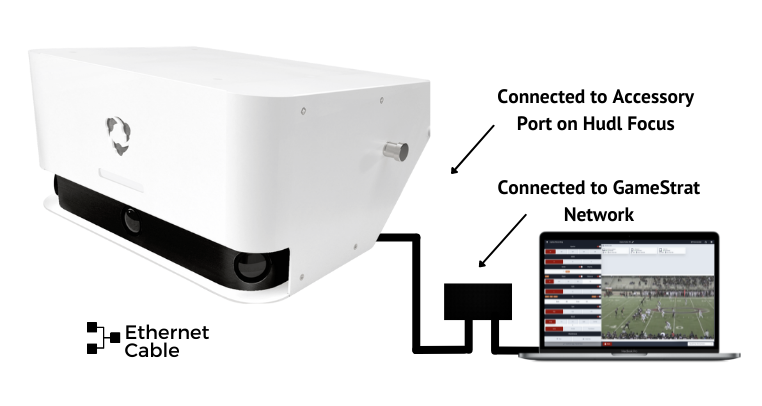 GameStrat's software will automatically detect and give you the option to select Hudl Focus as your camera feed.
The biggest benefit here is obviously that you're removing the need for a camera operator on game day. You'll still likely need a standard HD camera and personnel for road games, especially with Hudl Focus being new for football programs, we still always recommend having your own camera as a backup incase Hudl Focus goes down. You never want to be in a situation where your sideline replay isn't working because of a camera feed issue, especially if you are relying on it for your post game film as well. 
The above story is from our partners at GameStrat