HERSHEY — Daequan Hardy is one of those players who makes everyone around him seem like they're moving in slow motion. Teammates or opponents, it doesn't matter. Once the 5-foot-10, 175-pound Penn Hills senior turns on the jets, those trying to catch him are left in his wake.
Each time Manheim Central was shadowing the goal line Friday night in the PIAA 5A state championship from Hersheypark Stadium, Hardy was there to foil the Barons, then twist something apparently negative into an extreme positive.
Hardy scored four times—in three different way—and had three interceptions transforming into a one-man wrecking crew in taking down District 3 champion Manheim Central, 36-31, to win its second state championship in school history and first PIAA state title since 1995 (as a 4A school).
The Indians finished 16-0 overall, their best record in over two decades, and Hardy lit the explosion, scoring on 74- and 27-yard touchdown receptions, an 84-yard touchdown return and on a spectacular 100-yard interception return that turned the sway of the game in the favor of Penn Hills.
Manheim Central (14-1) led once, 7-0, on the first of Tyler Flick's two touchdown runs with 6:01 left in the first quarter, then it became the "Hardy Show."
Of Penn Hills' 30 unanswered points, 18 came from Hardy, who scored three successive times. After the Barons made it somewhat interesting again, on Flick's third-quarter TD with 5:58 left in the quarter, it was Hardy who replied with an 84-yard kickoff return for his fourth score.
Hardy, who's getting interest from Michigan, Michigan State, Nebraska, Cincinnati and Toledo, amassed 340 all-purpose yards (140 yards in interception returns, 109 in receptions, 4 yards rushing and 87 on kickoff returns).
"I just try to run faster than the next person," said Hardy, belting out a huge laugh. "It looks like I move faster than anyone. When I got that interception in the end zone, I was thinking house call all the way. This is a special feeling, being a state champion. I can't even describe it."
Hardy's biggest contribution came on the 100-yard interception return. Early on, Barons' junior quarterback Evan Simon had been riddling the aggressive Penn Hills defense, completing 3 of 4 in the opening quarter for 84 yards, while driving the Barons inside the Penn Hills' 10 on each of their first three possessions.
Then, the Indians caught up to Simon. On successive drives inside the red zone, Simon was intercepted at the Indians' 15 by Anthony Grimes, then on the goal line by Hardy, who zig-zagged his way through a maze of players for 100 yards untouched and an 18-7 Penn Hills lead.
Manheim Central did not come within one score of Penn Hills until there was :03 to play, when Simon hit Isaac Perron on a deflected pass in the back of the end zone for an 18-yard touchdown.
The Barons did threaten to make it interesting with around 10:00 left, down 36-20, driving to the Penn Hills 11 with the chance to pull within a touchdown and two-point conversion. But the Penn Hills defense held, and the Barons had to settle for a 29-yard Niko Gavala field goal with 9:36 to play.
The kick brought Manheim Central to within 36-23, but the Indians responded with 13-play drive that chewed up 6:26 of the clock, helped considerably by a personal foul penalty on a fourth-and-nine at the Manheim Central 45, when the Barons were called for roughing the long snapper on a Penn Hills punt attempt, and a pass interference call in the end zone.
The game took a scary turn in the end, when Manheim Central junior linebacker Clay Bedi received medical attention for 10 minutes after a head-on collision with a Penn Hills on the Barons' onside kick attempt following the Perron score with :03 to play. Bedi was carted off the field in an immobilizer. That's when the officials called an end to the game.
Afterward, Penn Hills' coach Jon LeDonne, wearing shorts in frigid conditions and drenched from the bucket bath he received from his team, wasn't shivering at all.
"We're happy to be a part of the history here and restoring the pride and tradition it means to play here," LeDonne said. "We've built a family culture here and that will continue here at Penn Hills. We'll enjoy this tonight and start looking at the future.
"And I'm not cold at all. It's a mentality."
Manifested by his team.
| | | | | | |
| --- | --- | --- | --- | --- | --- |
| Friday, December 07, 2018 | 1 | 2 | 3 | 4 | Final |
| Penn Hills | 6 | 12 | 18 | 0 | 36 |
| Manheim Central | 7 | 0 | 13 | 11 | 31 |
First quarter
MC – Tyler Flick 5-yard run (Niko Gavala kick) 6:01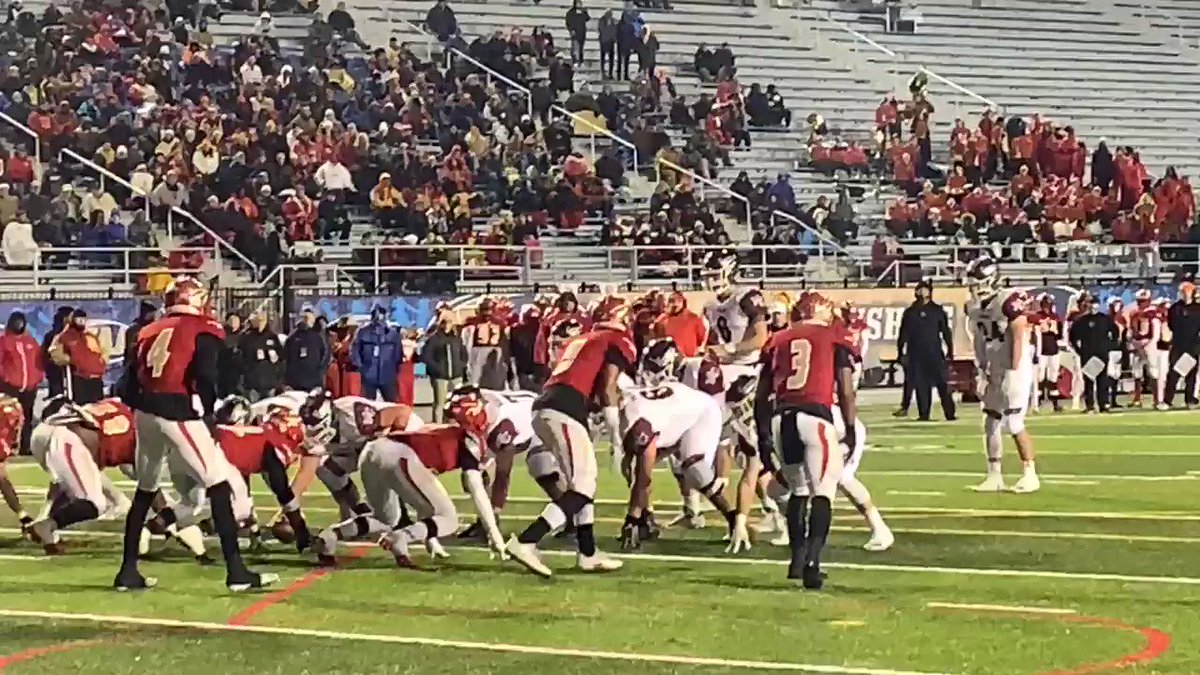 Manheim Central 's @TFlick24 5-yard TD run @CoachHahnMCFB
PH – Corey Thomas Jr. 6-yard pass from Hollis Mathis (pass failed) 2:07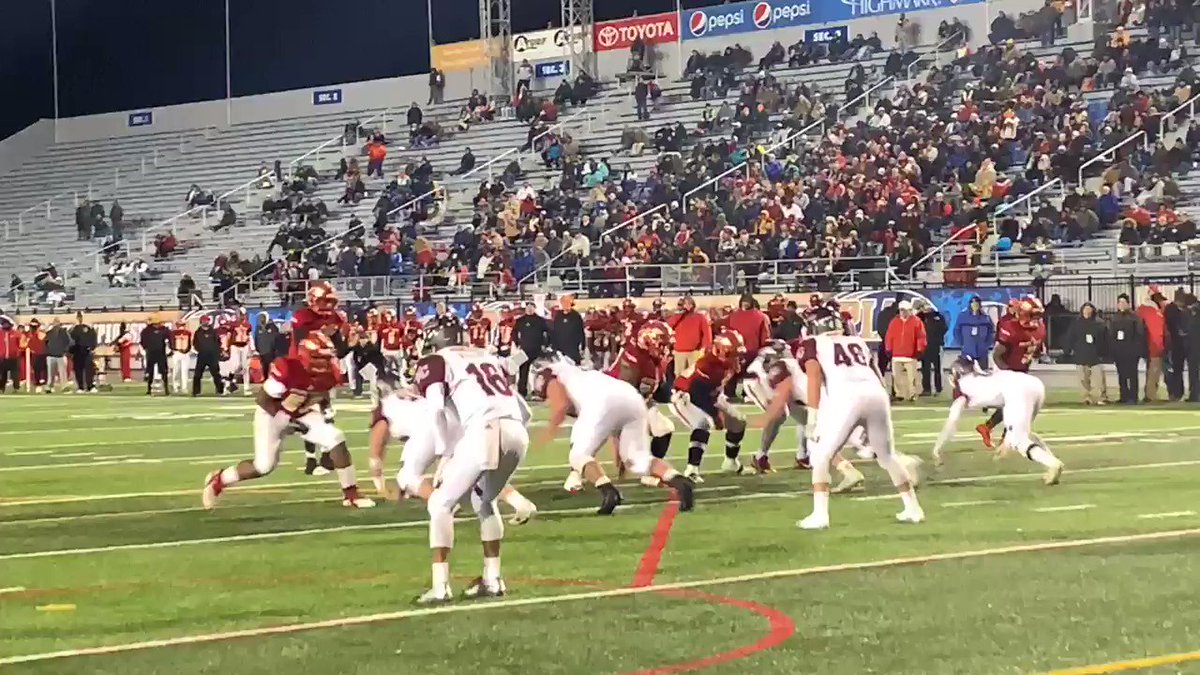 Penn Hills @CThom_7 6-yard TD pass from @hm_mambo_xii @PH_Athletics
Second quarter
PH – Daequan Hardy 74-yard pass from Hollis Mathis (pass failed) 4:09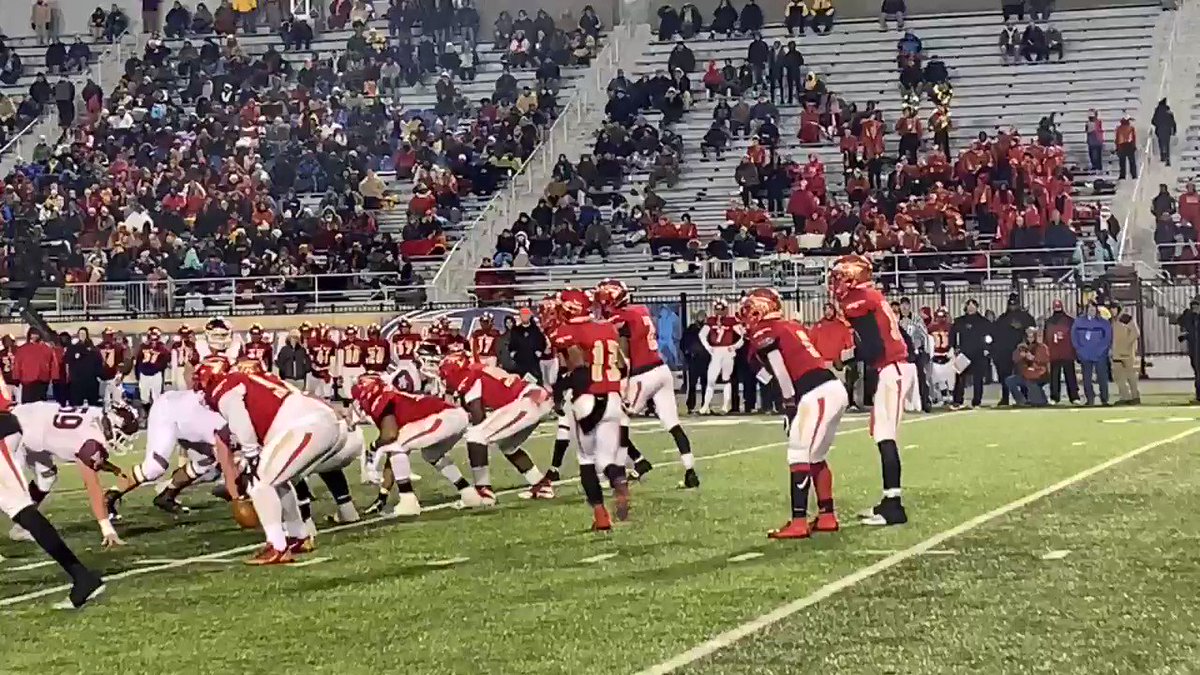 Penn Hills @DaequanHardy 74-yard TD pass from @hm_mambo_xii @PH_Athletics
PH – Daequan Hardy 101-yard interception return (pass failed) :14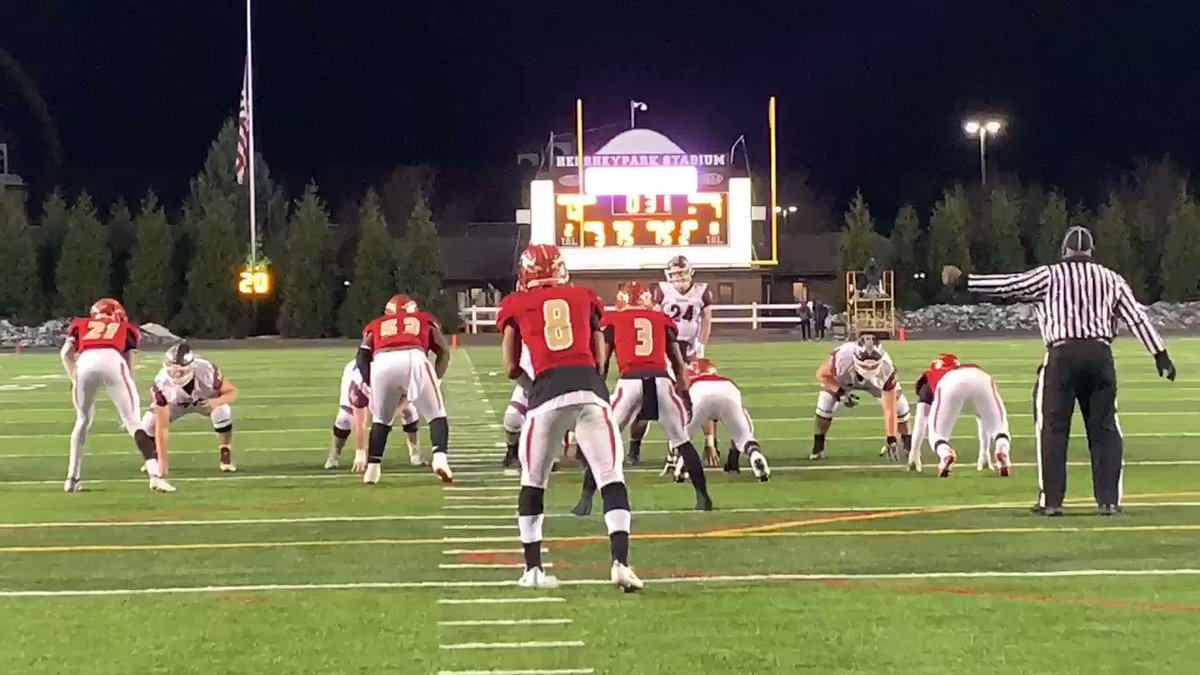 Penn Hills @DaequanHardy 101-yard interception return @PH_Athletics
Third quarter
PH – Daequan Hardy 27-yard pass from Hollis Mathis (pass failed) 9:18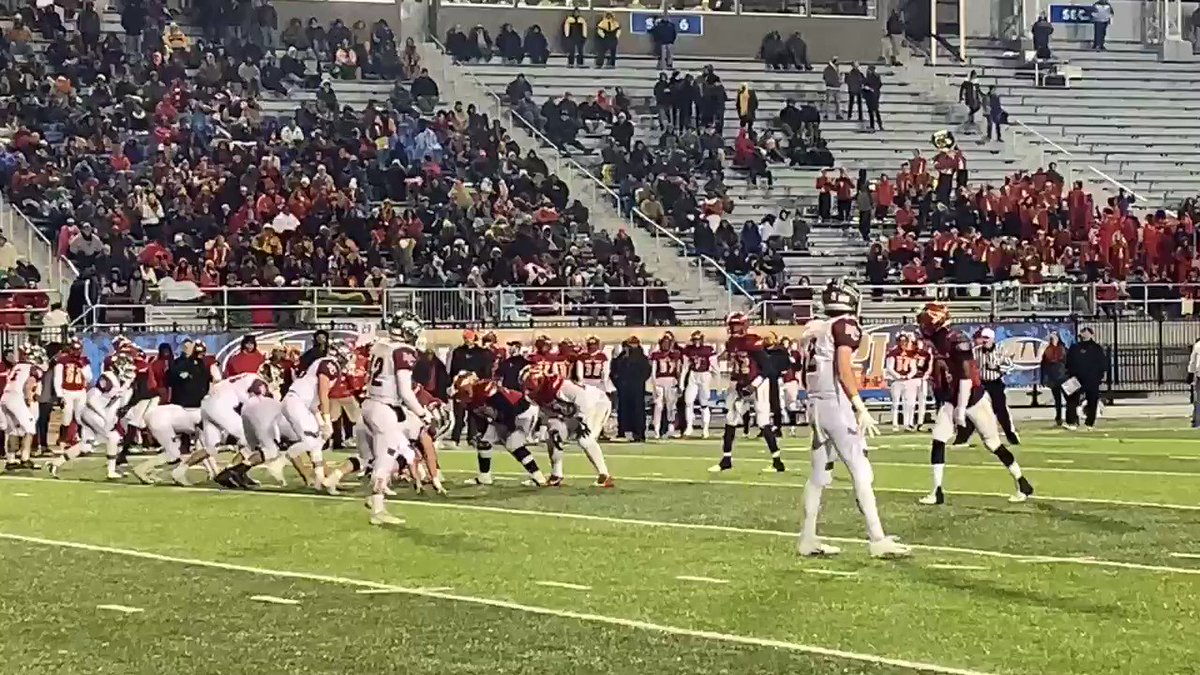 Penn Hills @DaequanHardy 27-yard TD pass from @hm_mambo_xii @PH_Athletics
PH – Tank Smith 35-yard run (pass failed) 7:48
MC – Tyler Flick 15-yard run (Niko Gavala kick) 5:58
PH – Daequan Hardy 84-yard kickoff return (pass failed) 5:45
MC – Colby Wagner 64-yard pass from Evan Simon (run failed) 5:32
Fourth quarter
MC – Niko Gavala 27-yard kick 9:36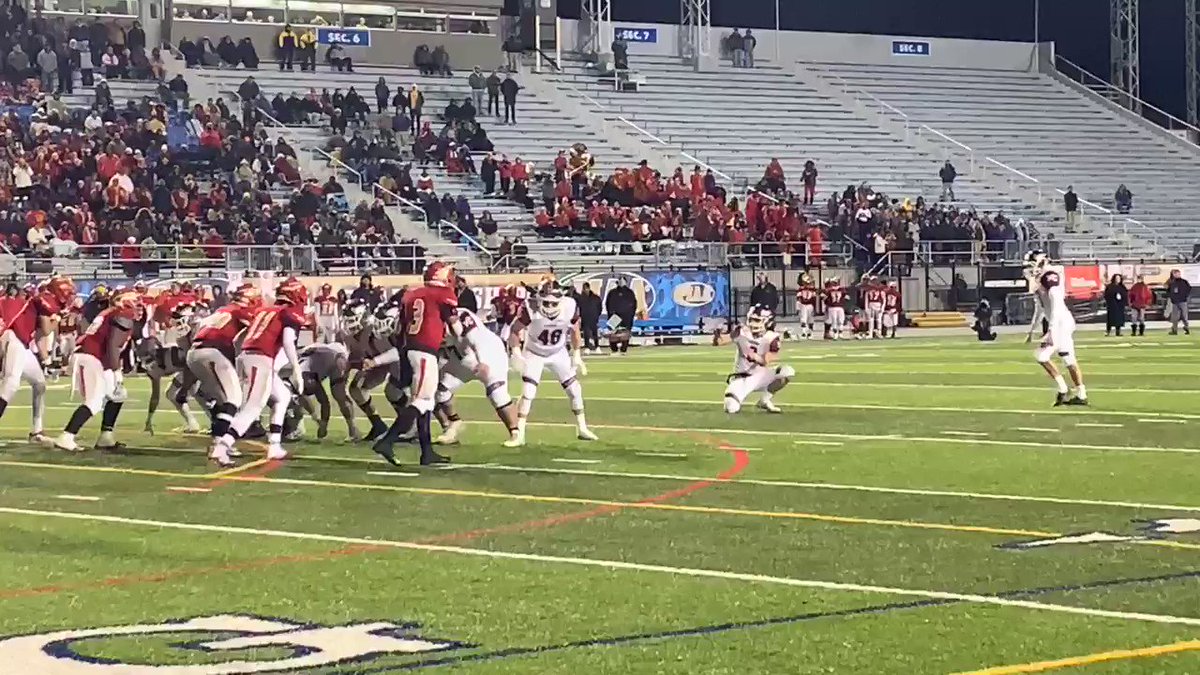 Manheim Central 's @gNiiks 27-yard kick @CoachHahnMCFB
MC – Isaac Perron 18-yard pass from Evan Simon (Evan Flick run) :03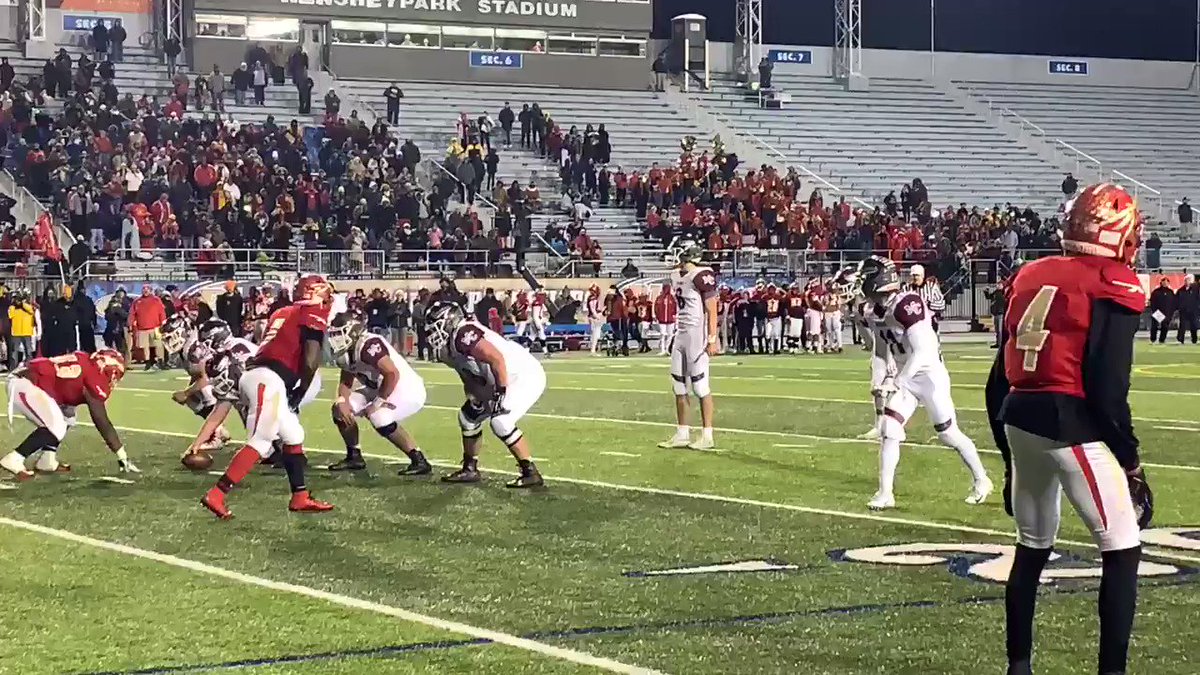 Manheim Central 's @isaacperron 18-yard TD pass from @evan6simon @CoachHahnMCFB
Follow EasternPAFootball.com on Twitter @EPAFootball